Welcome to the Mainely Skiing Fall Email! This email will be sent straight to your inbox whenever we release new emails. In this email, we will highlight all the fall activities in or around the Rangeley Area!
Big Changes:
There have been some big and exciting changes happening to our website. First, our website will now be mainelyskiing.com rather than the wordpress website. Everything will remain the same however feel this will be easier for everyone and be better for our site. Second, we are working on new designs of merch for the upcoming ski season. If you have seen anything cool or want to suggest something, a contact form will be below.
It's October:
Can you believe it's October? We can't either! This means the ski areas are in their final push for all summer work. However, that doesn't mean they are closing until the snow flies. Below, you will find all the fun things happening around the various resorts.
Happy Fall:
Happy Fall! You know what that means Mainely Skiers, winter is just around the corner. Let's all take fall to make sure you're all set with your winter gear as fall is home to many ski swaps/sales and purchase your season pass for next year if you haven't already. Below you can find links to the top ski mountains in Maine to purchase your pass. Below, you will also find a fellow Saddlebacker's ski swap guide by clicking his website below.
Saddleback – saddlebackmaine.com
Sugarloaf – sugarloaf.com
Sunday River – sundayriver.com
Shawnee Peak – shawneepeak.com
Black Mountain of Maine – skiblackmountain.org
Maine Ski Swap Guide – maineskifamily.com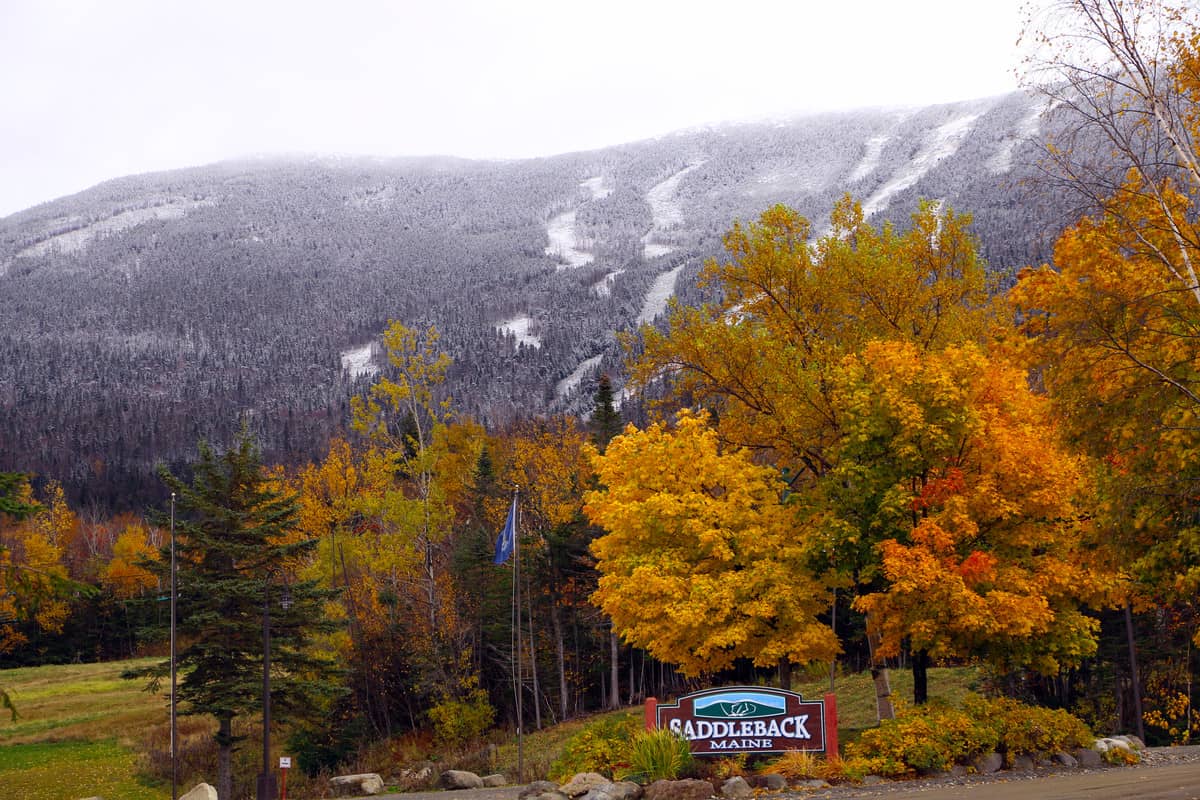 Hiking Saddleback:
We all love a good leg burner day on the slopes. You can get the same great workout at Saddleback in the fall too! We welcome hikers! Here are some tips and rules to please keep in mind.
There are two main hiking routes up Saddleback Mountain's ski resort side. The road by way of Lower Green Weaver and the most direct route, Grey Ghost. It's 1.8 miles from the lodge to the summit (via Grey Ghost + Tri Color) and another 1.7 miles to the Horn from the summit.
Saddleback is Maine's 3rd largest alpine zone, the ecosystem above tree line is extremely fragile, please always travel on durable surfaces such as rock or bare dirt. Please make sure you are only stepping on the marked trail.
Plan ahead and prepare, pack plenty of water and extra layers, at over 4,000 feet the weather on the mountain will be much different than in town Rangeley. It can be cold and windy on the summit even in mid-summer.
We all love our dogs, but please be considerate of other visitors, and the fragile ecosystem and keep dogs on leash above tree line.
There is active construction going on during the summer and early fall at Saddleback. Please be aware of construction vehicle traffic and allow the vehicles to pass.
If you get hungry, the Fat Tire Mountain Bar has recently expanded its hours! Check it out along with the Hiking Information Page at the link below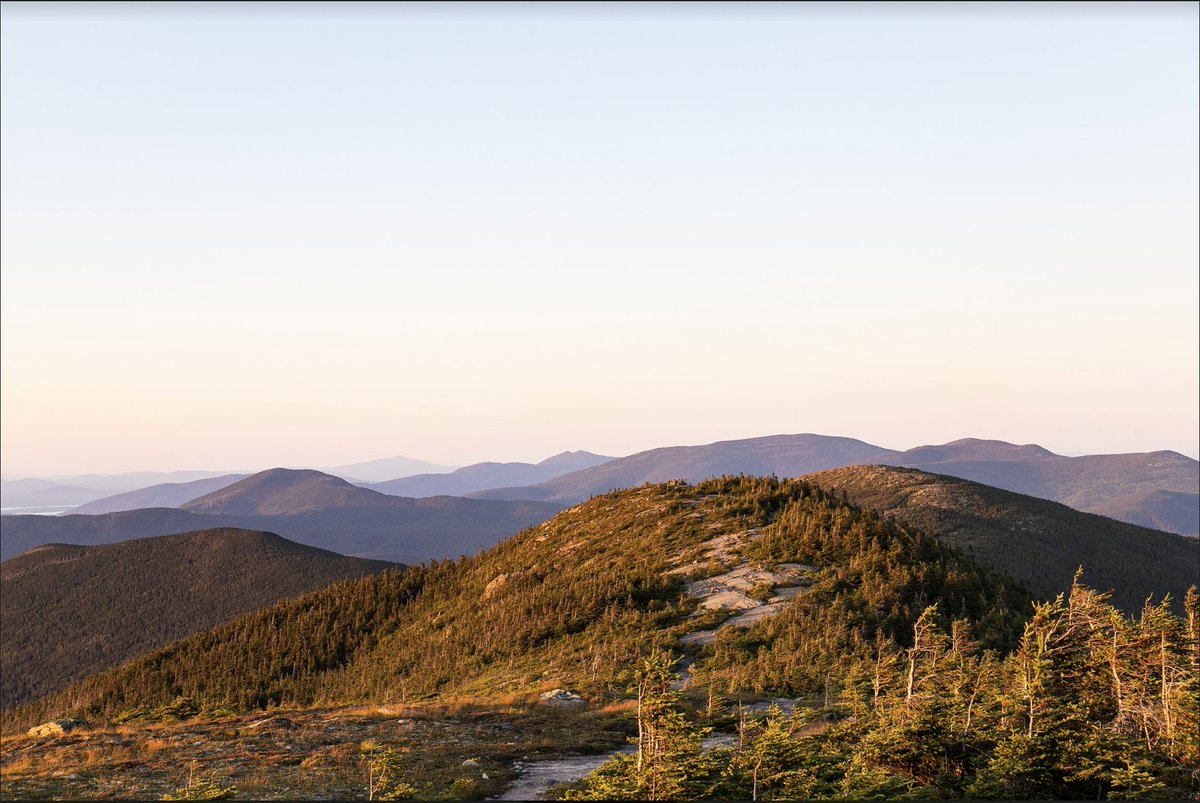 Family Fun at Saddleback:
Come celebrate fall at your favorite mountain! This event is a "thank you" to the Saddleback family for a successful season "back in the Saddle" and to celebrate the start of the 21/22 winter season.
The ticket office will be open from 10 a.m. – 4 p.m. Stop in and purchase your season pass, or if you're already a passholder, pick up your pass. Tickets to Oktoberfest the following weekend will also be for sale.
PLUS! Don't miss the soft opening of the South Branch Mountain Bike Trails at Fall Festival. Trail crews have been working all summer on this new single-track trail network. Come check it out!
Event Schedule:
-8:00 AM – 4:00 PM: Ticket Office open for season pass pick-up and purchase
-10:00 AM: Potluck item drop off. Saddleback staff will assist in taking potluck items inside and set up buffett area
-11:00 – 1:00 PM: Potluck Lunch Served. Soda, apple cider and waters will be provided by Saddleback. The Fat Tire Mountain Bar will be open for alcoholic beverages.
-12:30 PM: A few words from Saddleback GM, Andy Shepard
-12:30 – 4:00 PM: Kids crafts, pictures, bonfire with s'mores, face painting all at the base area
-1:00 – 3:00 PM: Cadagan plays music on the deck
-2:00 PM: Pie Eating Contest
-3:00 PM: "Favorite Trail" Costume Contest Judging
For more information, click the link below.
Scenic Lift Rides – Chondola:
Take a ride up Sunday River's Chondola to North Peak. The Chondola is dog, kid, and grandparent-friendly, so you'll want to pack up your whole family for this scenic adventure. Lift rides are available from 10AM-4PM on Saturdays and Sundays from early July to mid-October. You can buy tickets online in advance, but will need to pick up your tickets upon arrival. You can also purchase tickets on-site at South Ridge Lodge. Lift tickets will be issued until 3:30PM or until capacity is reached. If you plan to ride the lift back to the bottom, please load before 4PM. For more information, visit the link below.
Scenic Lift Rides – SuperQuad:
Last weekend, Sugarloaf announced that the Outpost Adventure Center will be doing Scenic Lift Rides up Sugarloaf's SuperQuad every Saturday and Sunday from 9:00am to 4:00pm. Take a ride up the SuperQuad to experience the fall foliage. If you plan to ride the lift back to the bottom, please load before 3:45PM. Please note: The top of the mountain is typically 15 degrees colder than the base, so be sure to bring a warm layer and weather can change quickly often times without warning. For more information and to get tickets, click the link below!
Weather:
We are currently hoping the rain holds off for the Saddleback Fall Festival.
| | | | |
| --- | --- | --- | --- |
| Day: | Friday: | Saturday: | Sunday: |
| High: | 53 | 53 | 54 |
| Low: | 43 | 43 | 42 |
Based out of Rangeley
Welcome to sweatshirt weather!
-Keegan